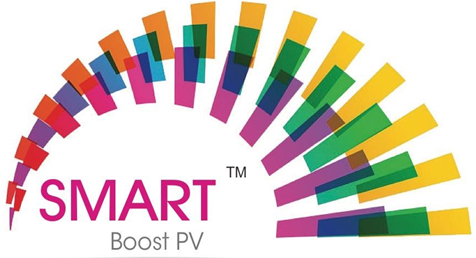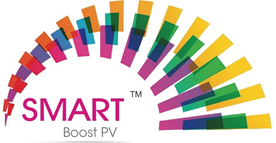 SMART BOOST SYSTEM
'UMBRELLA'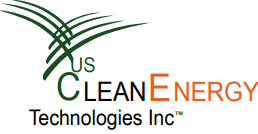 Concentrator for Standard Solar Modules
Concept:
• Heat (IR light) is reflected and PV-suitable Light is concentrated onto Solar Modules
Features:
• Up to 200% more power output due to increased area
• Low Operative Temperature -> High Efficiency
• Self-Cleaning Surface – Minor Soiling Losses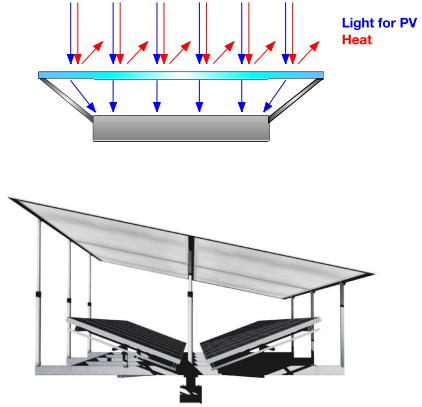 Smart PV Booster System™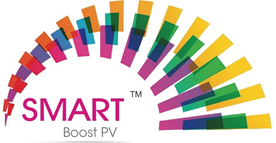 The Smart PV Booster is a solar system that integrates a proprietary holographic concentrator with standard panels mounted on an azimuthal smart tracker™. Such system enables to boost the performance of standard panels by up to 200%. The Concentrating Film, referred to by the name 'Umbrella', applies the efficiency-maximizing technology used in the Smart Focus PV panel to existing Installations .

SINGLE ROW STANDARD PV PANELS
DOUBLE ROW STANDARD PV PANELS
Smart Booster System™ …………………………………Energy Generating